OUR CAMPSITE / ALL YOU NEED FOR A NICE HOLLIDAY: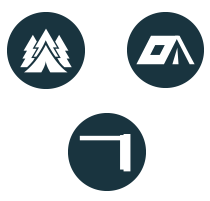 A NATURAL AND QUIET PLACE
• Grassy and quiet pitches
• Shady and all night kept
• Entrance close for all vehicules between 10.30pm and 7.00am.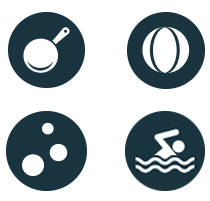 MANY ACTIVITIES
• Playground area, baby-foot and ping pong area.
• Pétanque, football field and volleyball court.
• Heated pool throughout the opening period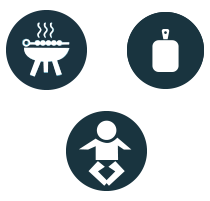 NICE FACILITIES
• Barbecue allowed
• Baby bathroom
• Free freezing icy blocks for cooler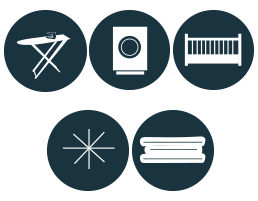 For your comfort...
• Washing machine € 4.10 - Dryer 6 € / 2h
• Iron and ironing board rental : € 2 / day
• Baby bed rental : € 2 / day , € 10 / week
• Sheet hire (booking needed) € 3 / day , € 13 / stay
• Fridge rental € 3.50 / day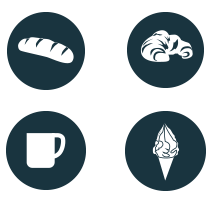 To get some food or drinks …
• Bread and croissants ( on order)
• Breakfast takeaway (low season = € 6)
• Ice creams, fresh drinks and smoothies to take away…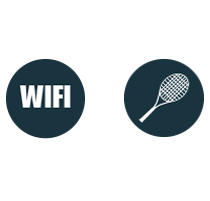 For your entertainment
• Wi-fi 1h/2€, 2h/3€, 6h€/5€, 12h/8€
• Tennis 1h/5€, 4x1h/20€